A Harrisburg SEO, Advertising and Marketing Agency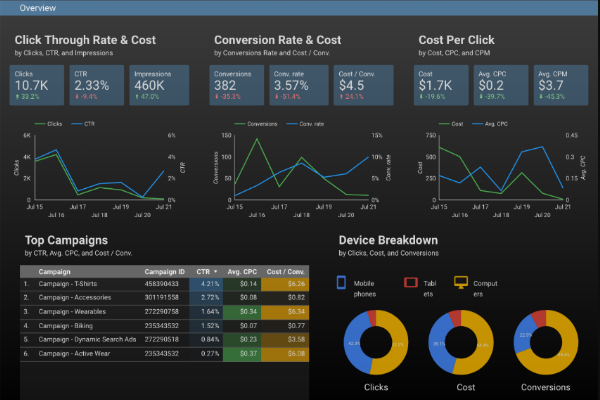 Harrisburg SEO Company
Our Harrisburg-based SEO team is ready to help you! Equipped with our passion, knowledge, and skills that will push your company forward, we are set to carry your website on an upward path toward success on Google and other major search engines. When you invest in our team, you will get the experience and expertise to back up your work, bringing qualified customers, users, and consumers to your business.
Harrisburg SEO works with clients in many different industries and niches. We explore your individual niche and build out a plan of attack to get you where you want to be on Google. We have various examples we can show you of our success in building up the online presences of companies large and small.
Our SEO Strategies
No matter which company you work with for your SEO help, everyone is going to have a different approach to get you there. We have carefully refined our approach to SEO, building up a schedule and a routine that we believe helps to expand your website in the right directions. Not only will your website gain traction on search engines, we will make your website look better and function better at the most basic levels – and beyond.
Keyword Research
First, our Harrisburg SEO team will perform keyword research, essentially pulling a number of different keywords (sometimes in the thousands) to determine where to build up your website. We have searches based on volume, but then we also have some tricks up our sleeves to help you compete in your particular target area. There are different variables for everyone, and the key is knowing how to use the tools given to reach an audience.
On-Site Optimization
Harrisburg SEO strategically, effectively, and gracefully uses our keyword research and other SEO strategies to build your website's pages. Everything is checked and trip checked for correctness and consistency. Then, we will audit your website to check the structure, functionality, and performance. Our goal is to make the website experience optimal for your team as well as for the people who view your website.
We will improve your ability to rank but also improve what people see when they get there.
Local SEO
For many brick and mortar businesses in the Harrisburg area, targeting the directly local surroundings is part of a thriving business plan. You have to compete locally to bring in the people who will use your company. For many businesses, our process includes editing local listing and creating a connection with the people of Harrisburg – and beyond.
We help with search engines as well, ensuring that you are listed in all the appropriate places. This helps you to show up on social media and other platforms.
Link Building
Another great option to give your website higher authority, and thus a better performance on Google, is to get better quality links that link to your website and from your website. Our Harrisburg SEO team will audit your website's links to remove links that are potentially harmful or just not high enough quality to really help you stand out.
Furthermore, we can help to gain you backlinks, which really drives up your authority. Remember that it isn't always about quantity, but rather the quality of your linking.
Content Strategies and Building
The best way to build up our domain authority is through the creation of well-written, high quality content. This will build up a reputation for your company, enable more people to see your content, build up a social media reputation, and generate links as well. Your content comes in many different forms, from building blog articles that people can use to research a specific problem, to on-site pages and content, to the social media posts that you put out into the world.
We will help your business by coming up with a strategy to put out content that brings traffic directly to your website. Harrisburg SEO tries to walk the line between providing you with results that are fast and results that stick – meaning that we find the best options for you while using the "slow burn" method that we can build on for years. Getting you to the top of Google is one thing, getting you to stay there is another.
Our Reporting
Our job is to communicate what our value is to your company. We do this by keeping track of the work our team does, keeping lists of the numbers you are pulling in, and working to track your performance at all levels.
Our SEO reports are customized for you individually so that you can see trends and the way we help you. It can help you to make decisions about next steps for your company, hiring and firing, and even where to expand your online presence next.
Why use Harrisburg SEO?
When picking a search engine optimization company to work with, there are quite a few reasons you may choose to work with a specific company. Perhaps you like the experience they have in your specific niche, perhaps you are interested in the work they've already done, or maybe you just like them because someone else you know has a good experience.
Our team has experts on web design, PPC, SEO, conversion rate optimization, social media marketing, and more. We've worked hard to grow our reputation and learn more about the tools provided to us by the internet. Our employees are diligent, professional, receptive, and willing to go the extra mile to get you what you need. We've helped many companies, local and national, to build up their online reputation.
Our reputation
Do you need to get an idea of how your website is performing? Do you want to succeed in different areas of your company? Our team has a reputation for improving site's presence, getting higher rankings, and generating traffic for different niches.
Even more, we have a reputation of being straightforward and honest.
Harrisburg SEO Team
Harrisburg SEO prides ourselves on our people. Our team is made up of hard working, bright, passionate individuals from many different backgrounds. This enables us to help you target specific portions of the population.
Our team is well versed on analytics, creative writing, business, and statistics, all components needed to build a functioning SEO plan. We are confident that our combined skills can help you to do what you need to do in terms of SEO – and sometimes even more.
Let's discuss your project!
Feel free to give us a call today to talk about your project and your company. We will give you an honest answer about any companies we've worked with who've done the same thing, what the outlook is for your industry, and how our team can help you.
Our SEO Process
We truly believe that drafting and creating a functioning SEO campaign is a marathon and not a sprint. We work with plan layers and layers of action to help create a plan that works for you today, tomorrow, one month from now, a year from now, and beyond.
Audit
Our first step is to look under the hood of your website. This means we look at what you are already doing, see how optimized your content is, and look at the inner workings of your website. This takes some time, but it is essential to not completely erasing any hard work you've done.
Optimize
Next, we will optimize your website in different ways so that search engines are able to understand, index, and connect with your individual pages. This is the most important steps of the SEO process.
Build
The next step is to build on what we've already done. Creating new, fresh content, ranking higher and higher, engaging with your customer base, building up new clients, and pushing forward is essential to ranking. All of this work is just a precursor to the future of what we can do.
How Search Engines Work
Search engine optimization (SEO) is a fun and ever-changing industry. We work within major search engines, which can sometimes take time and patience. This is a continually changing market, which means that investing into it understands some of the twists and turns. We have to fight against spam and people who try to rig the system against you.
Still, it is important. Few companies can get ahead without ranking on Google, since it has the highest market share. Every time someone searches for your company or industry on Google, you have to be there
Our SEO Philosophies
At Harrisburg SEO, our SEO philosophy is that everything has to be rooted in ethics and numbers. All of the work we do has to utilize best practices and show the very best of the companies we represent. Even more, we believe that numbers speak far more than we do, which means we use full reporting and transparency in what we do.
Harrisburg SEO's experts will help you to research and cultivate the best SEO strategy for your company, reaching your traffic and conversion goals.